SELLING!



Sweetheart Sailorette
//Inspired by TOPSHOP's Stripe Puffball Dress




Lovely dress, but don't dare to pull off the bold puffball bottom? This A-line version will not only lengthen your body, but flatter your waistline with a waisted belt too!

Model is 162cm, UK size 6


Available in Navy, Caramel, and Black.
$28 mailed.
only $26.60 specially for our

gleelings

! (MAILING LIST/GLEELING!)
Item code in order form: #01 - Sweetheart Sailorette ($28)

Misty Rainbow
//Inspired by dress from Vivi Magazine.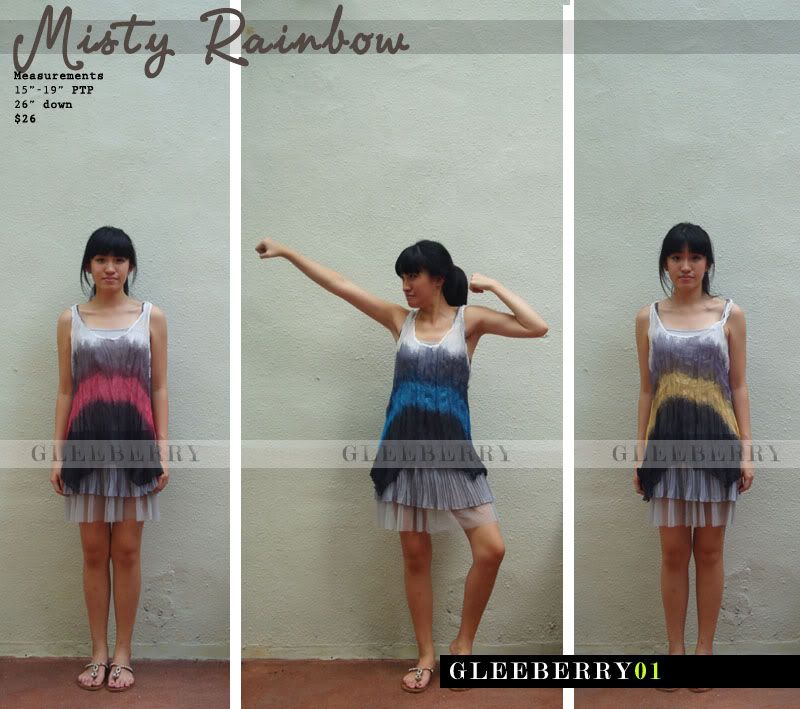 Model is 167cm, UK size 8


Available in Candy, Teal, and Yellow
$26 mailed.
only $24.70 specially for our

gleelings

! (MAILING LIST/GLEELING!)
*exact dress retailing in Holland Village outlet for $50.
Item code in order form: #09 - Misty Rainbow ($26)


To order, simply click here to submit your order.
Go to www.gleeberry.com for more apparel.

FEEDBACK LINK (+3/0/-0)